Our Trust Directors
Tanya Arkle
DBAT Trustee
Tanya Arkle
Tanya has been a Civil Servant for 29 years. She started her career as a microbiologist but moved to a policy role to advise and support a number of Central European countries apply to be members of the EU. She then had a short spell in China assisting UK companies establish export opportunities. She worked in a number of Government Departments before joining the Senior Civil Service in 2008.
She currently works in the Education and Skills Funding Agency as Territorial Deputy Director (South) and has responsibility for Academy funding in the South West and South East.Tanya is a strong champion of improving diversity within the Civil Service. She lives in Bath and has two boys who keep her very busy. She enjoys hearing her eldest boy sing in the Senior Chapel Choir and watching her youngest play rugby.
Graham Briscoe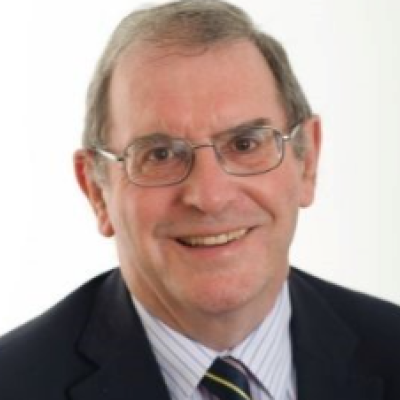 DBAT Trustee
Graham Briscoe
Graham is a Chartered Engineer, a Chartered Information Technology Professional and a Certified Management Consultant. He has worked in many management services roles throughout his thirty-five-year career with Royal Sun Alliance in Bristol, London, Horsham, and Liverpool, along with positions in the USA, Mexico and South Africa, encompassing many roles. Since retirement he has built up a portfolio of University, Further Education, Multi Academy Trusts and Awarding Body governance roles along with NED and Trustee roles with Housing Associations, University Students' Unions and various Charities.
Nigel Daniel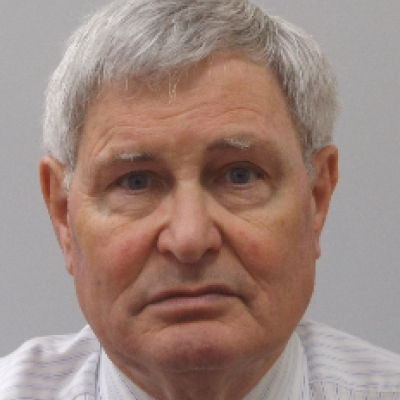 Chair of DBAT Trustees
Nigel Daniel
Nigel worked in Banking for nearly 40 years, most recently in his home city of Bristol where he specialised in the not-for-profit sector; he was involved from the start of the Academy movement and engaged in establishing a number of Multi Academy Trusts. Since his retirement Nigel has become a Trustee of three Charities covering International Development, Animal Rescue and another Diocesan MAT.
Christine Dursley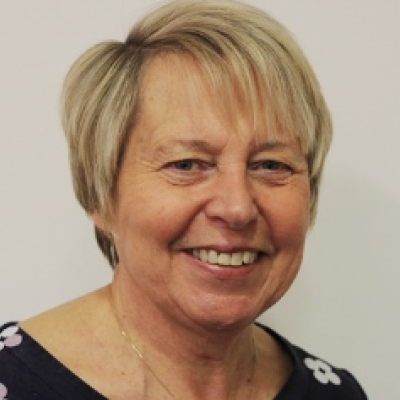 DBAT Trustee
Christine Dursley
Chris retired in December 2016, having worked in a variety of primary schools in North Somerset, Bristol and South Gloucestershire as a class teacher, Deputy Head and Head Teacher. As a Local Leader of Education, Chris served 2 terms of office as a Consultant Head Teacher developing and promoting the work of the Local Authority's Leadership Academy and then between 2013 and 2015 she was seconded part time, to support a school in challenging circumstances. A committed Christian, Chris has always played an active part in the life of the church, leading Bible Study groups and Discipleship courses. She is a member of the PCC and Churchwarden of her local church and is also Lay Chair of South Bristol Deanery. Since 2015, Chris has also been a member of the Diocesan Board of Education.
Tony FitzSimons
DBAT Trustee
Tony FitzSimons
Tony has 10 years experience as a Chief Executive, latterly with the £10bn Bristol & West Building Society. Prior to that he was Managing Director of Personal Banking for Citibank and Managing Director of Chef and Brewer (GrandMet now Diageo)) the largest licensed retailer in the country. The companies that he has led have transformed themselves from the traditional into highly customer focused modern businesses. These companies have received awards for innovation and customer service as a result of long term strategies which delivered short term results. Prior to this, he was an International Finance Director in Rank Xerox and the Brewing & Retail Division of GrandMet.
More recently Tony has concentrated on one-to-one Coaching of Chief Executives and advising/ chairing growing companies in sectors ranging from Financial Services to Real Estate Management to IT wholesale/online distribution.
Tony has held a number of appointments in the public sector including Chairman of a Training and Enterprise Council, Vice Chairman of Inward Investment Partnership, Dean of a University Business School, Chair of Great Western Ambulance NHS Trust and Chair of Gloucestershire Probation Trust. Currently he is National Chairman of Lay Observers of Prisoner Escort and Custody and Senior Adviser to Clifden-IoM, a real estate investor.
His expertise covers Business Strategy, Leadership, General Management, International Financial Management, Start Ups and Growth companies, Non Executive Direction, Public/Private Sector Partnerships and Executive Coaching
He holds a degree in Monetary Economics from the London School of Economics and is a Companion of the Institute of Management and a Fellow of the Royal Society of Arts.
Bradley Salisbury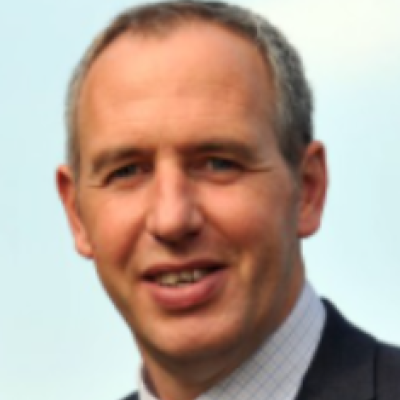 Vice Chair of Trustees
Bradley Salisbury
Bradley has been working in schools as a teacher and leader for 25 years. His career has taken him through a variety of academic, pastoral and management positions in state and independent schools in the South West. He is currently serving as Headmaster of Dean Close School in Cheltenham, a school he has worked at since 2009. Working as part of the Dean Close Foundation, Bradley has responsibility for the strategic direction of the school, the overall education provision, the wellbeing of staff and pupils and the financial growth and stability of the school. As a residential boarding school, the role also involves significant engagement with parents from both the UK and overseas. Dean Close is an active member of the Cheltenham Education Partnership, which seeks to provide opportunities for pupils and teachers from across all of the secondary schools in Cheltenham to learn and benefit from new programmes and events. Outside of school, Bradley is married to Clare, who is a Head of Religious Studies, and together they have three teenage daughters. Bradley has been a member of St Matthew's church Cheltenham since 2009 where he contributes to the teaching team, the visuals and the music.
Rachel Sugden
DBAT Trustee
Rachel Sugden
Rachael worked as a journalist for 20 years in regional media, in roles ranging from crime and court reporter to magazine and newspaper Editor. Currently a Head of Communications for a MAT, Rachael has extensive experience at board level in communications strategies, people management and development and devising and delivering successful change programmes. Rachael has focused on EDI policies and projects during her career, working within companies and supporting stakeholders to raise awareness and tackle social mobility and community disadvantage, through campaigns, sponsored events and mentoring. Rachael lives in North Wiltshire and has one daughter. She is passionate about supporting all children, no matter their abilities or start in life, to achieve their full potential.
Liz Townend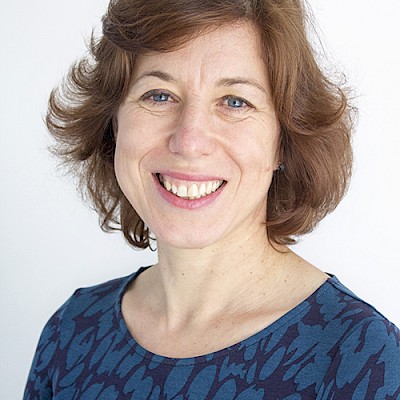 DBAT Trustee
Liz Townend
Liz has wide experience of working with a range of schools, starting out as a teacher and senior leader in primary schools in England and abroad, before working with an LA in school improvement and professional development. She was an Ofsted inspector and NCTL trainer. As the Director of Education for the Bristol Diocese, Liz supports all CE schools in the diocese through many roles including developing leadership, safeguarding, academisation and the promotion of church school vision, helping schools to become places where children and staff experience life in all its fullness.
Paul Woolley
DBAT Trustee
Paul Woolley
Paul Woolley is CEO of the London Institute for Contemporary Christianity (LICC), which helps people integrate the Christian faith with their everyday lives and work. He was previously Deputy Chief Executive at Bible Society and was the founder and director of Theos, the religion and society think tank. In addition to his background in theology, Paul has worked in parliament and in public affairs. He has served as a member (2017 - 2019) and Chair (2019 - 2023) of a DBAT Academy Council.
DBAT Trustee
Vacancy
If you are interested in joining our Board of Trustees, please contact Barry Mitchell, Clerk to Board of Trustees.
DBAT Trustee
Vacancy
If you're interested in joining our Board of Trustees, please contact Barry Mitchell, Clerk to Board of Trustees.
Join our Board of Trustees
If you are interested, please complete our application form and contact Barry Mitchell.